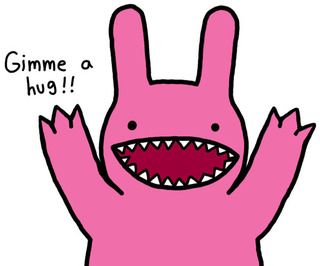 Hello readers :)
I've been away to Shah Alam on Monday, 7 November 2009 till Wedenesday, 9 November 2009. It was afternoon. Me, mom and sis was at home when my mom received a call from dad. Sis picked the phone up. Dad says that we're going to KL. Well, Shah Alam to be more exact. I was panicking because everything is very sudden and I didn't expect anything like it. To be such a slow slob in terms of getting myself ready to go out or anywhere, just make the matter worst. I've always had these nightmares where we are going for a trip and I've forgotten to bring my toothbrush/toothpaste/clothes etc =___=" So it kinda scares me if that happens in real life hahaha :p Well, thank god I didn't forgot anything.
We arrived in Shah Alam around 8.40pm something. The first thing that we did was to find the location for MSU building (my dad have some meetings to attend there). Then, we went to find a cheap budget hotel. But to our astonishment, there are none cheap budget hotel anywhere in sight @__@ I'm not surprised. Probably because all the housing there are gated and cost millions of $, so perhaps it'd be funny to have a cheap budget hotel stuck somewhere around the elite neighbourhood? There are Concorde, Grand Blue Wave, etc but those are way out of budget. We felt hungry. So, we just went to find someplace to eat and continue our search for the hotel afterwards. We went to a restaurant called Restoran Zarah or something sounds like it (I don't remember). I looked at the menu and WOW! there's laksa Sarawak! But then the waitress said they only serves laksa Sarawak in the afternoon/evening T.T
Lets just make this post short, after having our dinner, we went to search for a hotel again. It was getting quite late and so, we passed a hotel called Hotel UiTM. So much for budget, at the end, we end up in a suite called Anggerik Suite. It's a really nice room. Dad says that they gave discounts because we check in at midnight.
I'll insert the pics later. I took it using my dads' phone because it's more clearer